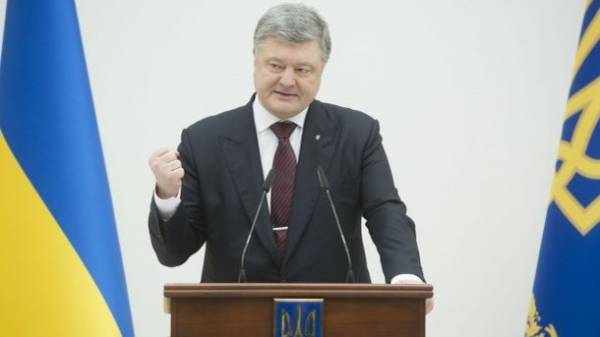 Russia has no right to participate in the peacekeeping mission in Eastern Ukraine, because it is an aggressor and a party to the conflict in the Donbas. This was stated by President of Ukraine Petro Poroshenko in an interview to CBC.
According to Poroshenko, if Russia will veto a UN security Council decision on the introduction of peacekeeping forces in Ukraine, Kiev will appeal to the international court of justice.
"It is highly unlikely that Russia was involved in the peacekeeping mission, because Russia is a party to the conflict … Russia is the aggressor. We may not be negotiations," said Poroshenko.
Poroshenko also considers unacceptable the offer of Russia on the introduction of the peacekeeping mission in the Donbass.
"Russia wants to use peacekeepers as guards for observers special monitoring mission of the OSCE," – said the President.
The President also emphasized the importance of Canada's participation in the UN peacekeeping mission in Ukraine to help end the armed conflict in the country.
Recall that the position of Russia and Ukraine at odds in the issue of deployment of peacekeepers. So Kiev wants their imposition on all uncontrolled territory of Donbass, include the Russian-Ukrainian border. Moscow, in turn, is configured only to enter them on the line of contact and for the protection of OSCE observers.
Thus the people's Deputy Anton Gerashchenko said earlier that the strengthening of economic sanctions against Russia more effectively to address the conflict in the Donbasthan the introduction of the UN peacekeeping mission in the Donbass.
Comments
comments