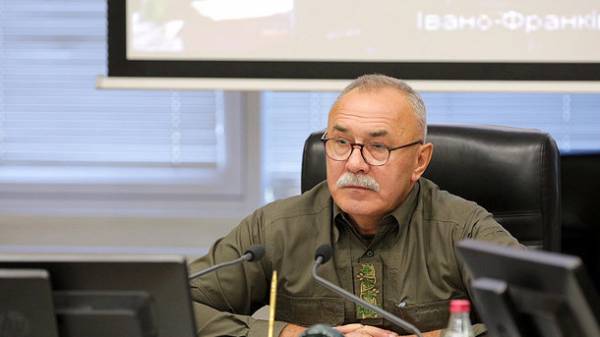 The heads of the police, who are not able to control the situation in the area, will leave their positions. On this day, 26 September, said the first Deputy Minister of internal Affairs Sergey Yarovoy during the conference, which was held in the interior Ministry, the press service of the Ministry.
"In connection with recent high-profile events in our country, we intensified work on the ground. I wish the chiefs who koordiniruyutsya MIA, made fundamental insights. Can work – will help, not able – give way to another officer, who will be willing to change the situation", – said the first Deputy internal Affairs.
He also added that the responsibility for the lack of efficiency imposed on the leaders in the field.
SEE ALSO
Poroshenko gave the rank of General, the top law enforcement officers: named names
"For order in the areas of responsible leaders. The efficiency record of professionalism, the desire to manage personnel and to ensure law and order in the regions", – said Sergey Yarovoy.
First Deputy Minister drew attention to the organization of work with personnel.
"There are times when we just observe events. With such an organization and the accountability of managers, we may have a problem with the number of personnel. Every Manager should remember that nothing is without personnel, for his help and support, because the burden of service falls on them", – he stressed.
Earlier Sergey Yarovoy said that all leadership positions in the National police of Ukraine will be invited to participate only the officers who participated in the zone of the antiterrorist operation.
Comments
comments