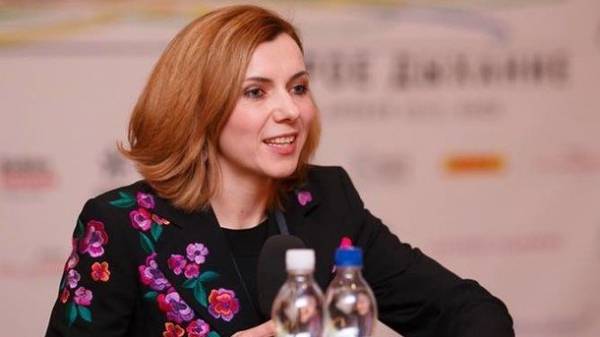 Deputy Minister of economic development and trade, trade representative of Ukraine Nataliya Mykolska believes that the current agreement to establish a free trade area is outdated and requires revision.
She stated this at the 14th Annual meeting of the Yalta European Strategy (YES), organized by the Victor Pinchuk Foundation.
"The fact that negotiations on this FTA ended a long time ago. This agreement expired. Quotas, in particular, do not work neither for Ukraine nor for the EU", – she said.
SEE ALSO
Entered into force the Association agreement between Ukraine and the EU: what to expect Ukrainians
Recall that the negotiations on FTA with the EU started 10 years ago – right after Ukraine's accession to the world trade organization, and completed in 2013.
Since that time, the document had not been adjusted, despite the requirements of the Russian Federation to make a change there.
"The agreement entered into force several years after signing. Of course, this time it is out of date. Changed and the Ukrainian economy, and European. Now we need to sit down and discuss where we can meet and to lift these restrictions", – she added.
In turn, the regime of the FTA entered into force on 1 January 2015. In accordance with the Association Agreement, the parties may begin negotiations on correction of the agreement after three years from the date of its entry into force.
However, the current agreement was the impetus for Ukrainian companies to enter the EU markets.
"Even 2012, the EU worked several thousand Ukrainian companies. Last year 12 thousand. But only for the first half of this quantity has increased by 40%", – said Natalia Mykolskiy.
Yalta European strategy (Yalta European Strategy, abbreviated as YES forum) is an annual conference organized by the Victor Pinchuk Foundation.
The conference gathers the most influential politicians and businessmen of Ukraine and the world, it has been held annually since 2004.
The aim of the conference is the development of Ukraine and its European future, as well as establishing international ties.
The founder of the Yalta European strategy, Victor Pinchuk, a prominent Ukrainian businessman and philanthropist
Comments
comments