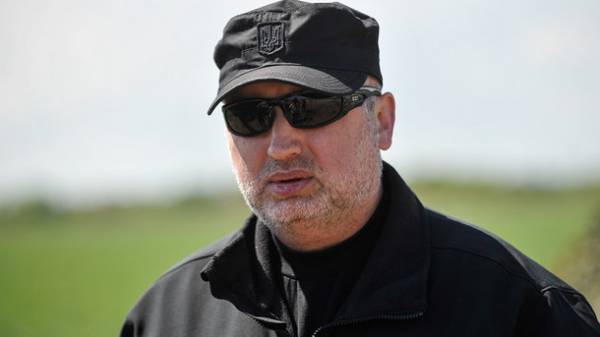 Secretary of the national security Council and defence of Ukraine (NSDC) Oleksandr Turchynov met with the delegation of canadian Parliament headed by the Chairman of the defense Committee Stephen FYROM discussed, including Russian-Belarusian exercises "West-2017". This reports the press service of the NSDC.
During the meeting the interlocutors also discussed the situation in Eastern Ukraine, escalating in Crimea, Russia's military potential and the dominance of Russia in the black sea basin.
SEE ALSO
The main goal is not Ukraine: the expert explained the real challenge of the Russian exercises "West-2017"
Turchynov also noted that during Russian-Belarusian military exercises "West-2017" Putin has demonstrated a willingness to offensive war.
"The last stage of the exercise was devoted to the inspection of the combat readiness of the nuclear triad, was developed air, land and sea components. Thus, Putin has shown a willingness to conduct powerful continental war," Turchynov noted.
HELP
Russian-Belarusian military exercises Zapad-2017: what you need to know
Recall that the Belarusian-Russian military exercises were held in the period from 14 till 21 September. Russia declared the exercises "only" 12.7 thousand soldiers and about 250 tanks, 200 artillery pieces, 10 military ships. Although, as was stated by the NSDC Secretary Oleksandr Turchynov, Russia has engaged in military exercises in 10 times more troops – about 120 thousand soldiers.
Comments
comments