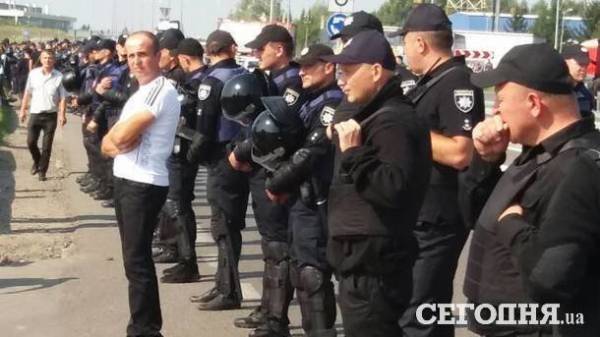 Mostyska district court of Lviv region declared guilty of illegal crossing of the state border of the party leader "movement new forces", the former head of the Odessa regional administration, the ex-President of Georgia Mikhail Saakashvili.
"Found guilty, Saakashvili Mikheil Nikolozovich in illegal crossing of the state border of Ukraine," read the decision of judge Yuriy Bilous on Friday evening.
SEE ALSO
"It's not just a crime": the reaction of the authorities to break Saakashvili
According to the court decision Saakashvili has to pay a fine of 200 tax-free minimum (3400 UAH).
Saakashvili also ordered to pay the court fee in the amount of UAH 320.
This decision may be appealed to a higher court
The policy at this hearing was not – he held meetings in Cherkasy region.
SEE ALSO
Breakthrough Saakashvili in Ukraine: what he faces
As reported, on 10 September the leader of the party "movement new forces", the former head of the Odessa regional state administration, Mikheil Saakashvili arrived in Ukraine. His supporters who gathered at the PP "shehyni", broke through the border from the Ukrainian side. During the incident, 11 members of the National police and the state border service 5 received injuries.
September 12, Saakashvili signed a Protocol, drafted by representatives of the state border service of Ukraine, according to which he illegally crossed the state border on 10 September at the checkpoint "shehyni", but together with the lawyers of the ex-Governor made his comments and objections.
Review of the Protocol began on 18 September.
Comments
comments