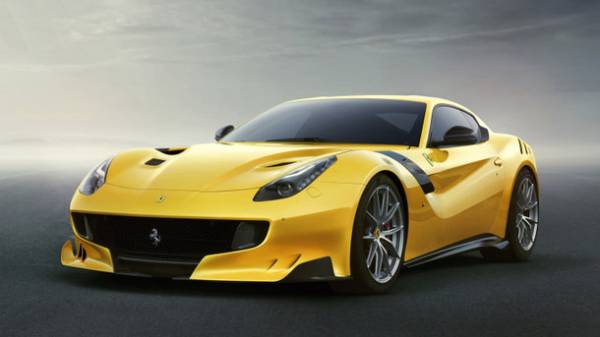 On the highway between the cities of Germany Deardorff and Neuwied burned rare supercar — Ferrari F12tdf, released edition of 799 copies. About it reports local news Agency Bonn General Anzeiger writes "Motor".
According to the driver and passenger of the supercar, while driving they heard a roar and saw the fire covered the back of the machine. They immediately called the fire Department, but F12tdf completely burnt before their arrival. A presumable cause of the fire is failure of one systems engine. The motor is F12tdf front. Why the machine began to burn back, is unknown.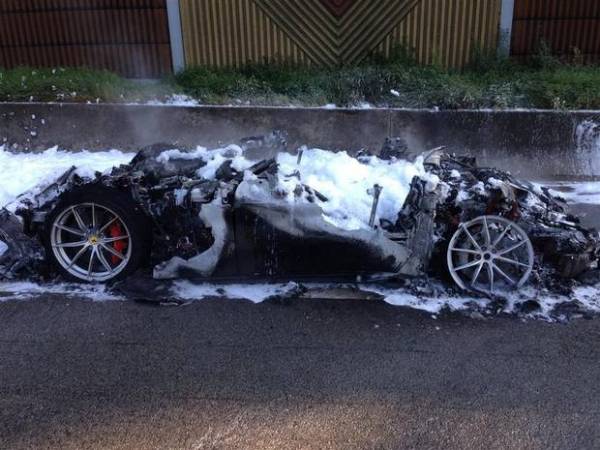 Photo: Feuerwehr/DRK
The Ferrari F12tdf (Tour de France) made in honor of car racing, which was annually held until 1986. Coupe equipped with a 6.3-liter naturally aspirated V12 that develops 780 horsepower and 705 Nm of torque. The engine is combined with "robot" DCT with F1 dual clutch with reduced gear ratios. First "hundred" coupe takes only 2.9 seconds.
The price of each F12tdf began with 420 thousand dollars. One of the copies was purchased by the founder of the Italian supercar manufacturer Pagani Horacio Pagani. The machine takes the division of the Ferrari Tailor-Made that specializiruetsya on creating unique cars for customers.
Comments
comments