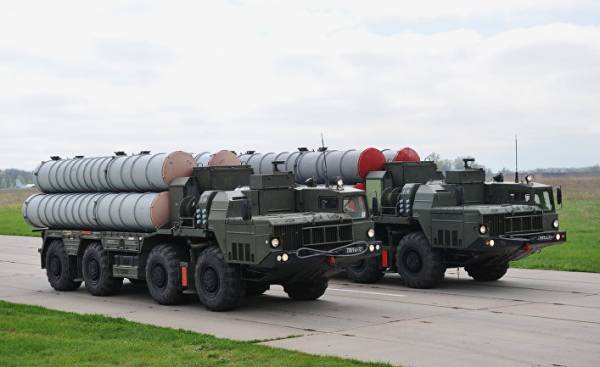 It became known that Turkey has agreed to pay $ 2.5 billion for the four divisions of Russian missile defense systems s-400.
The negotiations which for some time continued between Turkey and Russia on the purchase of s-400, has been completed. It turned out that the agreements on technical issues is reached, and an agreement on the acquisition of four missile batteries in the amount of $ 2.5 billion received the prior approval.
The events in Syria and Iraq has pushed Turkey to search for the term air defense systems. After the Patriot missile systems that were previously deployed in Turkey under NATO, were withdrawn from Turkish territory, this need became even more acute. To meet her first Turkey was negotiating with the Americans on Patriot systems, with French missiles Aster SAMP/T with the Chinese defense system FD-2000, but failed to achieve results. Then Turkey started negotiations with Russia, which manufactures the s-400 system of air defence long range with the ability to simultaneously track large number of targets and even stealth aircraft. It became known that in the course of these negotiations agreement was reached on technical matters and the agreement on acquisition of four missile batteries in the amount of $ 2.5 billion received the prior approval.
And credit, and joint projects
Two batteries of s-400, which will be purchased from Russia, equivalent to chetyrehbalnoy the Patriot system. According to information obtained from military officials, the first battery of s-400 will be made within two and a half years and taken to Turkey. The second battery will be produced per year for the most part in Turkey, and further production will continue to created in Turkey with the objects of technology transfer and joint projects. Another positive aspect of this agreement is that a significant portion of the amount $ 2.5 billion will be financed by credit, which will provide Russia. Military officials said that the loan, which will be provided from the Russian Treasury, will amount to $ 1.5 billion.
Comments
comments