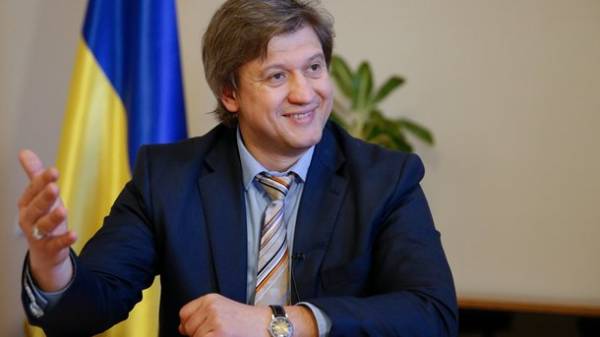 Investors trust Ukraine and are ready to invest. About it in the Verkhovna Rada Finance Minister Oleksandr danylyuk.
"15 years is a record the term in the history of Ukraine", – said the Minister.
According to him from the placement will benefit not only the state but also the business that will be able to raise loans on the international market on more favorable terms.
SEE ALSO
Investors vote with their dollar for the credibility of Ukrainian reforms – Poroshenko after the meeting with trump
Earlier it was reported that the main buyers of the new 15-year Eurobonds of Ukraine at $ 3 billion. were investors from the USA (46%) and the UK (36%).
As reported, the funds received from the placement will be used for the redemption of the nominal value of Eurobonds 2019 (with a coupon rate of 7.75% per annum) in the amount of $ 1.2 billion (from $ 1.8 billion in circulation) and Eurobond 2020 (also with a rate of 7.75%) of $ 0.4 billion. (of 1.8 billion). The securities will be redeemed at a price of 106% of par (2019) and 106,75% (2020), and the calculations are expected on September 25.
Comments
comments