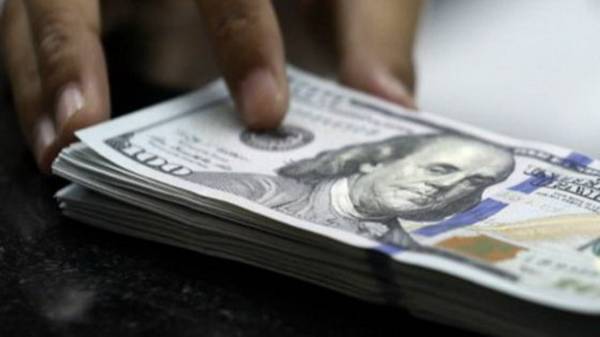 In Ukraine last week, the hryvnia resumed its moderate strengthening of the dollar. In different segments of the currency market, the dollar lost about 0.1-0.3%. So, in a week the official rate of the dollar decreased from of 25.92 to 25,84 hryvnia. This week, the trend of gradual strengthening of national currency will continue, says a senior analyst "Alpari" Vadime Iosub.
"Last Friday, Ukraine began payments to the IMF on a Stand-by credit obtained in 2014. The payment amounted to 450 million dollars. According to published in the end of the week, in the August-December the volume of payments to the IMF, with interest and principal will amount to $ 1 billion. According to the statement of the NBU, these payments do not represent a threat for the value of international reserves," the analyst notes.
This week in Alpari prognozirovat continue moderate strengthening of the hryvnia to the dollar. The official exchange rate of the dollar and its value on the interbank market will be about 25.8 hryvnia, and the cash dollar in banks will be quoted at about 25.7 km/25,9 hryvnia, says Vadim Iosub.
Note that the value of the dollar depends on the inflation level in Ukraine. According to experts, the fourth part of the consumer basket of Ukrainians – imported goods, including energy resources. The dollar on the cost of gas and gasoline. The prices of gasoline lay in the cost of transportation of goods. About what will happen with the hryvnia exchange rate in August, can be read here.
Comments
comments