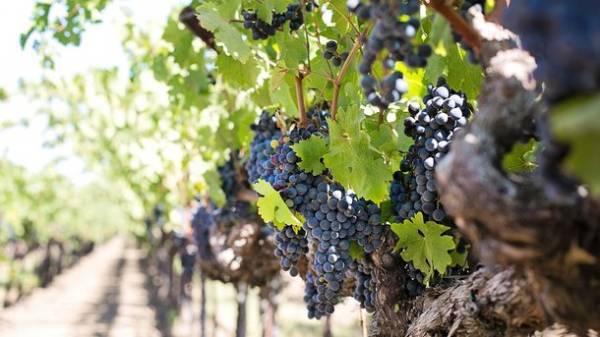 The yield per hectare of vineyard in the Ukraine today is about 100 tons per hectare (t/ha). For comparison, before the independence of Ukraine the figure was three times less — about 30 t/ha. this was stated by the head of Department of horticulture, viticulture and winemaking of the Department of agriculture of the Ministry of agriculture (Ministry of agriculture) Victor Kostenko.
"Ukraine has a great potential for the production of quality wines. Areas under plantations of grapes are chosen carefully, today it is about 45 thousand hectares. Now we collect a lot more crop through the introduction of latest technology in the vineyards, quality of planting material and careful care of them," — said Kostenko.
According to him, Ukraine has goslavia to increase the area under grapes to 300 thousand hectares. the increase in the long term can be justified as the demand for quality wines in the world big enough, I'm sure the representative of the Ministry of agrarian policy.
He recalled that in the framework of the state support of farmers in 2017, which amounts to 5.4 billion UAH, UAH 75 million earmarked to support growers, growers and hop growers.
Earlier, the website "Today" I wrote about how to make fertile and beautiful vineyard.
Comments
comments