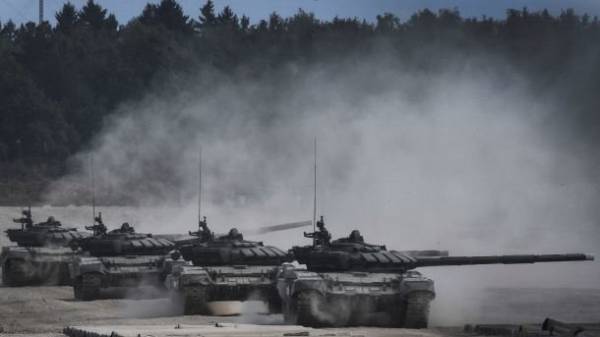 Russia is actively holds events to test the readiness of his army, prepare the equipment for probably warfare. Told about it in interview "" the force commander of tactical group "Lugansk" major-General Oleg Mikats.
According to him, the Ukrainian military, unlike 2014, there is good intelligence about the state of the troops of the enemy – both in the occupied territories and in Russia itself.
"As for the Russian Federation, they are now actively intensifying their aerospace forces. Create new military units, enterprises. Trying to attract more military personnel to the service contract, because they have a considerable percentage of conscripts. New equipment run in – including in Syria. That is, Russia is preparing for war. We see preparations for combat operations," said Mikats.
SEE ALSO
General of NATO: military Exercises "Zapad-2017" is similar to the preparation of Russia to the great war
At the same time, the General calmed, stressed that the Ukrainian military is ready to repel the enemy in case of attack.
"Even if they are stronger than us, but will see what we are prepared to fight back – they will think twice to attack or not to attack. Therefore, countermeasures are the same. We are also getting ready. And appliances we have. And old equipment repair. And training spend. Over the last few years we spent many times more the brigade tactical exercises, than in all the time of Ukraine's independence. The percentage of serviceability of equipment, including the Air force, we have significantly increased. This is not the situation that was, while this technique is in storage in Soviet times stood. When worth and worth a tank, even painted, tried to start and it still starts like," – said Mikats.
In a similar spirit was expressed earlier by Secretary of NSDC Oleksandr Turchynov. On the eve of the Belarusian-Russian exercises "West-2017", which ended today, he said it was preparation for a major war.
Comments
comments