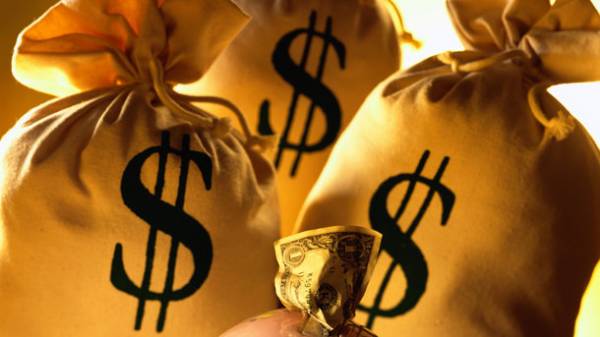 Funds in the amount of 1,318 billion dollars from the placement of Eurobonds of Ukraine at $ 3 billion for a period of 15 years came to Ukraine. This was announced by the Ministry of Finance.
"1,318 billion from the issuance of bonds of external government loan already in the country", – said the Agency.
The Ministry explained that the money received minus funds for the redemption of bonds maturing in 2015.
We will remind, Ukraine released his debut after the restructuring of the 2015 Eurobonds, placing $ 3 billion 15-year securities at a rate of 7,375% per annum, which will be amortized in four equal tranches in 2031-32. the main buyers of the new 15-year Eurobonds of Ukraine at $ 3 billion. were investors from the USA (46%) and the UK (36%).
Part of the funds received from the placement will be used for the redemption of the nominal value of Eurobonds 2019 (with a coupon rate of 7.75% per annum) in the amount of $ 1.2 billion (from $ 1.8 billion in circulation) and Eurobond 2020 (also with a rate of 7.75%) of $ 0.4 billion. (of 1.8 billion).
SEE ALSO
The work of the IMF is more important for Ukraine than for Eurobonds Fitch
The securities will be redeemed at a price of 106% of par (2019) and 106,75% (2020).
Comments
comments