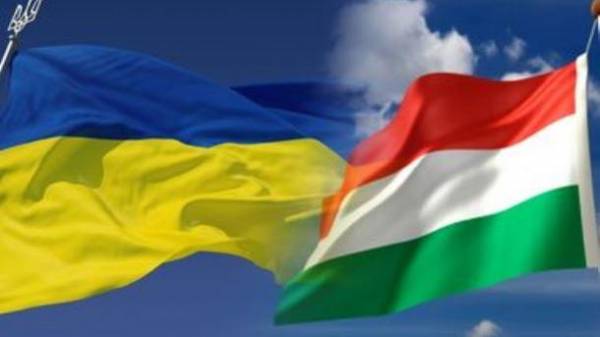 The Hungarian Parliament unanimously adopted a resolution condemning the Ukrainian law on education, stressing that it violates the rights of Hungarians in Transcarpathia. It is reported by Magyar Nemzet.
In the resolution, the deputies urged Ukraine to respect the basic European values – democracy and the rule of law and to prevent the entry into force of this law.
Deputies noted that the Ukrainian law on education is in serious violation of the right of Hungarians in Transcarpathia in the education of their native language, and also contrary to several international instruments, in particular the Copenhagen document and the Paris Charter of the OSCE, the European Charter for regional or minority languages, the Treaty on the foundations of good neighborliness and cooperation and others.
SEE ALSO
The scandal of the law On education in Ukraine: the Polish foreign Ministry made a statement
According to the resolution, educational law violates the Constitution of Ukraine, according to which the adoption of new laws or amending existing laws shall not limit the existing rights. In addition, the Basic law of Ukraine prohibits ethnic and linguistic discrimination, indicative of the Hungarian Parliament.
The Parliament also called on the international community to condemn the law.
The deputies appealed to the Hungarian government to take all necessary measures that the law began to act, and to report regularly on the issue of parliamentary committees.
Earlier, the Minister of education and science, Liliya Hrynevych said that Ukraine is ready to send to the Council of Europe for examination the language article of the education lawto confirm the absence of violations of international obligations.
She also expressed hope that the President of Ukraine Petro Poroshenko will sign the law "On education" is going to last examination of the language of the article.
Recall, the foreign Ministers of Bulgaria, Hungary, Greece and Romania have signed a warning letter to the foreign Minister of Ukraine because of the new law on education.
As you know, September 5 deputies of Ukraine adopted on second reading and in whole draft law "On education", which, in particular, specifies that the language of the educational process in educational institutions is Ukrainian.
Hungary has appealed to the OSCE Secretary General, the Commissioner of the organization for national minorities and the current Chairman of the OSCE, and the UN high Commissioner for human rights and the EU Commissioner for enlargement and European neighbourhood policy because of the educational law of Ukraine.
Comments
comments