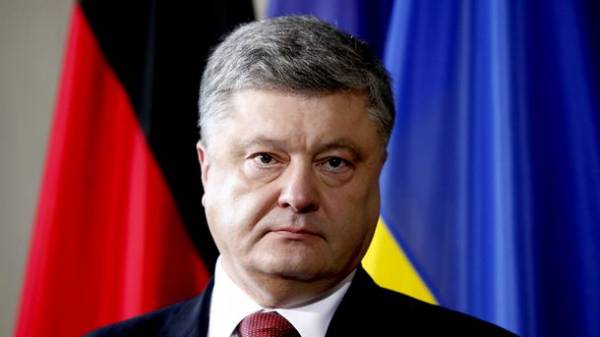 President of Ukraine Petro Poroshenko said that Russia has no place in the "Big eight" until it withdraws its troops from Ukraine.
He stated this during the opening ceremony of the renovated road Spasskoe-Vilkovo in Odesa region.
"The summit of the countries "Big seven" used to be "eight" because Russia thrown out because it violated international law, invaded Ukraine. Do not place it among the "Big eight" – said the head of state.
"Back is very simple: take away its troops, stop killing Ukrainians, get your guns, tanks, multiple rocket launchers and everything will be fine. And not clean – we have another good news: we together with the Minister of defense… and Oleksandr Turchynov, the NSDC Secretary, today conducted a successful test of the new Ukrainian rocket", – said Poroshenko.
As reported, on 26 and 27 may in the Italian city of Taormina takes place the summit "the Big seven".
Earlier the President of Ukraine Petro Poroshenko said that today is a hybrid war with Russia is gaining momentum and the international community must resist it.
Comments
comments