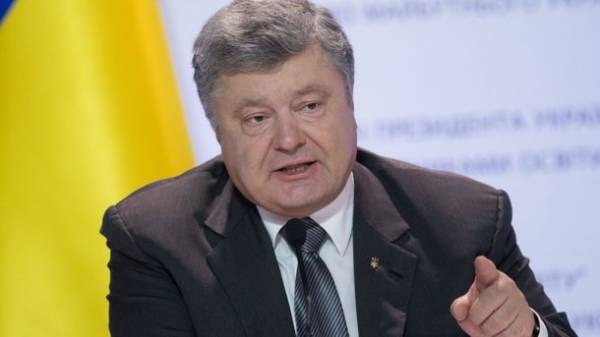 The President of Ukraine Petro Poroshenko congratulated the Ukrainian family who took care of orphans, adoption Day. The text of congratulation published on the official website of the President.
"Dear parents, dear children! I congratulate you on a family holiday – the Day of adoption. Durable and friendly Ukrainian family, in which the sounds of children's laughter, prevails mutual respect, harmony and peace – is the key to strong and successful state. Today we honor parents, took care of the orphaned child or child deprived of parental care. They all share a common calling – warm love their children, to give them the magical world of childhood, to sow in their young hearts faith in life", reads the congratulatory message of the President.
SEE ALSO
Adoption in Ukraine: how does the formatting of the child in the family and why children ask to go back to the orphanage

He also thanked all social workers "for their conscientious and hard work thanks to which thousands of children have the opportunity to live in families where an atmosphere of warmth, happiness and comfort."
"I am confident that your professionalism and dedication will be key to the happy future of our children. I wish you all good health, prosperity, happiness and fulfillment of desires and expectations," – said in greeting.
SEE ALSO
Myths and truths about adoption in Ukraine: what challenges will be faced, taking the child into the family

We will remind, today in Ukraine 71 000 children have orphan status.
As reported, the government allocated 277 million UAH for the implementation of the strategic action plan for reforming residential institutions.
Comments
comments