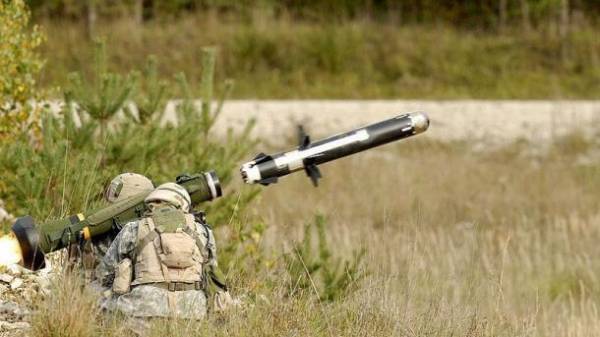 U.S. military aid will mainly assume the marine defensive weapons to Ukraine could defend itself in case of aggression from the Black sea. This was told to the "observer" the General-the Colonel in resignation, the former chief of the General staff of the armed forces, former first Deputy Minister of defence of Ukraine Anatoly Lopata.
He recalled that Ukraine was left disarmed by selling their weapons, and are now in need of military assistance that is ready to provide the United States.
"We have to understand that the United States will give us this weapon, because the desire to weaken Russia, the United States is not lost. They understand that the effort of the Russian Federation Ukraine is to their own detriment. Us will help: financial, material, weapons – just as long as the last citizen of Ukraine will protect the interests of the state. I do not doubt that we will give everything," said Spade.
SEE ALSO
Military assistance to Ukraine 500 million: in the Kremlin commented on the US decision
He also explained the words of the President of Ukraine that Kiev will have mostly "naval armament".
"The fact that Ukraine is still a naval power, Russia is not completely robbed us of the Black sea. We have every reason to believe that the protection of the land border depends on how strong we are at sea as we are strong in defending its Maritime borders. The black sea is the most direct route from Turkey that is a NATO member, on the part of other European States who are also NATO members. This path must be protected, because the Black sea is also a kind of is a possible theater of military actions", – said the General.
As it became known yesterday from Petro Poroshenko, the US Senate approved the draft Law "about the budget of the United States on national defence for the year 2018", according to which Ukraine will be allocated $ 500 million in military aid.
"For the first time at the legislative level it is proposed to provide Ukraine the following defensive tools: radar air defense and surveillance of the surface situation; naval mine; the ships of the coastal action and the coast guard," – said the President.
Comments
comments