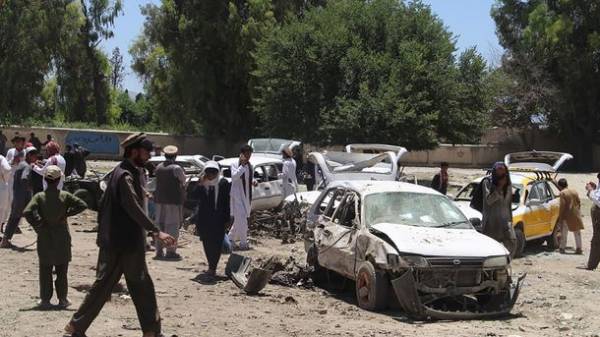 The government of Afghanistan reported an increase to 90 the number of fatalities in a powerful blast in Central Kabul on may 31.
This writes Radio Liberty.
According to the report, 400 people were injured.
According to the authorities, among the victims there are many women and children. The explosion occurred in the diplomatic quarter of the Afghan capital during the morning rush hour. The explosion in homes far from the scene, took off the glass and in the sky was visible black smoke.
According to police Kabul, the explosives were hidden in the tanker truck, which exploded near the German Embassy in the district of Wazir Akbar Khan, where are the foreign embassies and the presidential Palace.
Afghan President Ashraf Ghani called the attack "a war crime".
The attack occurred during the so-called annual "spring offensive" of the Taliban.
None of the groups currently have not claimed responsibility for the attack. Similar attacks in the past have made the group "Taliban" and "Islamic state".
Comments
comments