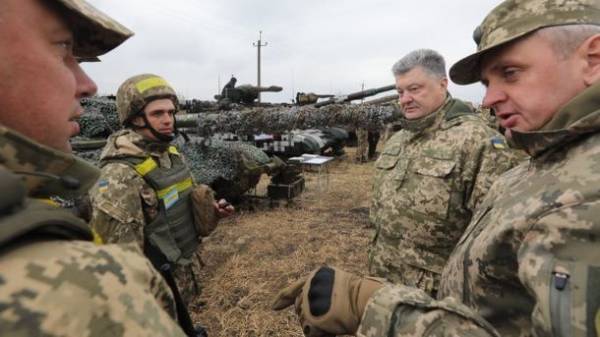 Ukrainian tankers in case of need can not only repel the attack of the enemy but also to inflict a crushing blow on the enemy's defenses. This was stated during a stay in the Luhansk region in one of the tank brigades of the President of Ukraine Petro Poroshenko, reports 112.ua.
The President is confident in the victory of the Ukrainian army, when it has tankers.
"Today every Ukrainian soldier who protects the Ukrainian government clearly knows that when there are tankers, victory is assured. It is a powerful "fire fist", which in the case of aggravation of the situation and is able to stop the offensive actions of the aggressor to break his complex defense. And your power is not only strong armor and powerful weapons, which we just saw on the firings and exercises. Your power of determination, courage, and fearlessness, she's in readiness to give their lives for Ukraine", – said Poroshenko.
Poroshenko expressed confidence that the joint efforts of diplomats will be able to return to Ukrainian sovereignty over the land occupied Donbass.
Comments
comments