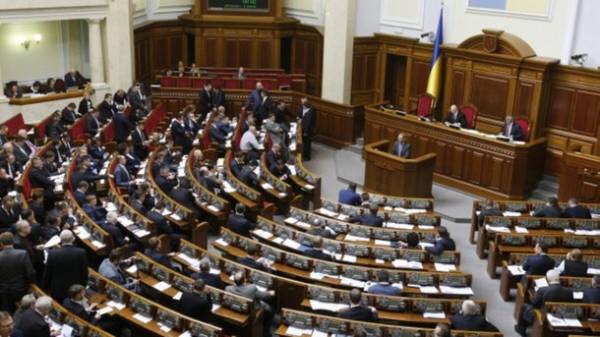 The Verkhovna Rada refused to adopt as a basis the draft laws No. 6329-1 6329 and on amendments to the Budget code in the part financing of the health sector.
When voting for the document in the first reading initiative has not gained the minimum required 226 votes of deputies. So, acceptance is generally supported only 163 MP to repeated reading – 206 MPs.
"The bill No. 6329, 6329-1 declare rejected", – summed up the speaker of Parliament Andriy Parubiy.
The draft amendments to the Budget code No. 6329 is in conjunction with bill No. 6327 (which MPs had previously attended) on the state financial guarantees for providing medical services and medicines, which reformed the order of financing of medical care in Ukraine.
"This is a technical bill that would make it possible to translate 6327, which took as a basis", – said the acting Minister of health Ulyana Suprun, when considering the draft medical reform in Parliament.
In particular, bill No. 6329 provides for the abolition of medical subvention. It was expected that the proposed changes would clarify the definition of the role of budgets of cities of regional value, district budgets and budgets of territorial communities of the United in health care.
Reform will not be funding service and in the development and support of the respective medical institutions, and in funding local public health programs.
Comments
comments