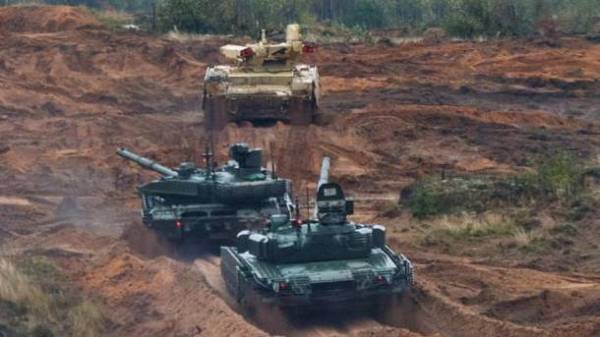 One of the decisive battles in the Russian-Ukrainian war was the siege of the Donetsk airport, which is Russia "broke his teeth" and acknowledged the power of the Ukrainian military. This was stated by President of Ukraine Petro Poroshenko during a speech at the United States military Academy "West point", UNIAN reports.
"In 2014, the Ukrainians fought with wooden shields against the Pro-Russian corrupt regime and snipers in the center of Kiev. Without any chance to survive, but with a strong desire to change the future. And they seem to be on the right side of history," he said.
He reminded Americans that after the annexation of Crimea, Russian troops attacked the Donbass, and nobody believed that Ukraine will be able to cope with this aggression.
"The war, in particular hybrid, not only in technical capabilities and capacity. It is, above all, people – their will and beliefs. We are proud that many Ukrainians from all over the world rose up to defend their historic homeland", – said Poroshenko.
SEE ALSO
Poroshenko: the U.S. Senate supported the allocation of Ukraine half a billion on lethal weapon
The head of state noted that the Russian blitzkrieg failed because of the defenders of the Donetsk airport.
"Then the whole world witnessed the siege of the Donetsk airport for 242 days. 242 days small Ukrainian garrison was surrounded by the enemy, which mainly consisted of Russian special forces. This is where the Russian blitzkrieg was stopped at the cost of lives of your peers. Even his enemies used to call them "cyborgs" for their courage and bravery. "Never give up" is their slogan – until the final victory, no matter what the challenges were not in front of you. "Never give up!" – this is the slogan of the brave Ukrainians who are defending our country and the Eastern border of the democratic community for 1306 days," – said Poroshenko.
As told Petro Poroshenko, the American weapons will help Ukraine to liberate the Donbas. The President expressed regret that the question of providing Ukraine lethal weapons still remains controversial and unresolved.
Comments
comments