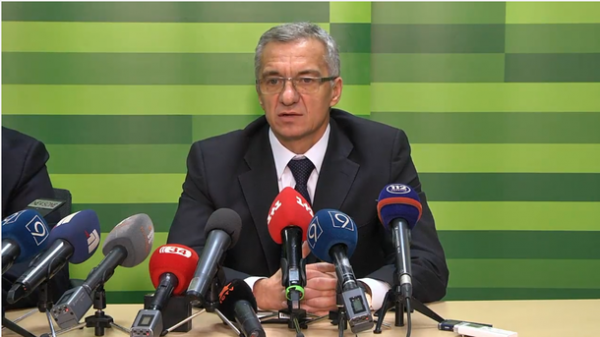 The Chairman of the state Board of PrivatBank Oleksandr Shlapak has resigned.
"Oleksandr Shlapak has fulfilled in full measure the tasks to stabilize the situation in the Bank and audit reports of the financial condition of PrivatBank and soon plans to complete the anti-crisis term on a post of the Chairman of the Board," – said the press service of PrivatBank.
The Declaration may be considered by the Supervisory Board at the end of July.
"Shlapak best fulfilled the tasks that were set before him by the government and the Supervisory Board at the time of appointment, and may leave the Bank with confidence in its further development", – otmetila in "Private".
Earlier, Shlapak said that is not going to replace Valeria Gontareva as head of the National Bank of Ukraine (NBU). As you know, Gontareva ceased to work at the NBU on may 10, but has still not dismissed – the decision should be taken by Parliament.
Recall, PrivatBank was nationalised in December 2016. The whole procedure took 72 hours. The reason is that "Private" could not execute the recapitalization program. The Finance Ministry and the NBU had already stated that the move to the state was the only viable option to save financial institutions. At the same time, a former beneficiary of "Privat" Igor Kolomoisky insisted that PrivatBank was the victim of the "tyranny of the NBU". Later Kolomoisky contested the nationalization of a Bank in court.
Comments
comments