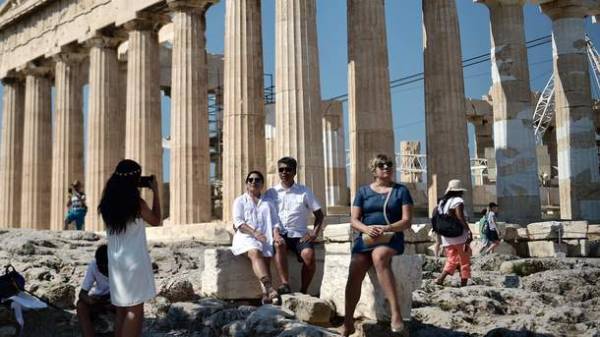 September 18 marks 100 days since that moment as the Ukrainians had the opportunity to travel to Europe without visas. "Today," found out how many of our fellow citizens took advantage of this opportunity and how you can go to Europe with their Pets.
As we told in the state border service, all the charms of a visa-free regime felt more than 250 thousand Ukrainians. "Of these, 62 thousand went to the EU by air. The most popular destinations are Poland and Hungary — more than 107 thousand travelling", — told in the press service of the Ministry.
As for the bounce, don't let only 61 people. Mainly because of the inability to confirm the purpose of the trip or violations of migration legislation of the EU during the previous trips. Recall, Beavis applies only to tourist trips to the 90/180 rule in the EU can be no more than three months within half a year.
ANIMALS. If the rules of entry for people more or less clear, to travel with their animals, there are nuances. "EU legislation focuses on three types of Pets — cats, dogs and domestic ferrets, because they can get sick with rabies. Considering the requirements, your pet may not be imported into the EU, if it is less than 7 months", — the experts of the communication company "Open Europe".
To take your tailed in Europe, the animal should be microchipped and vaccinated against rabies. Dogs being transported to Finland, Malta and Norway also needs to undergo treatment against echinococcosis (no earlier than 120 days and no later than 24 hours before the trip). The owner must have a certificate of blood test pet for the presence of antibodies to the rabies virus (the only certified EU laboratory State research Institute for laboratory diagnostics and veterinary-sanitary examination) certificate of animal health and a special Declaration of the owner. But this is all General requirements of the European Union. In addition to these, there are also national regulations of each EU country. Including the forbidden the import of certain species (e.g., certain aggressive breeds of dogs).
In addition, in the EU at the same time can bring no more than five animals in licensed containers and must be accompanied by their owners. If you are traveling by plane, when booking a ticket it is necessary to inform at least 36 hours before departure. "The total weight of animal and container must not exceed 8 kg. If the weight more, animals transported in the baggage compartment. No container is to carry only guide dogs (with muzzle and leash) with a certificate of their training," experts say.
Comments
comments