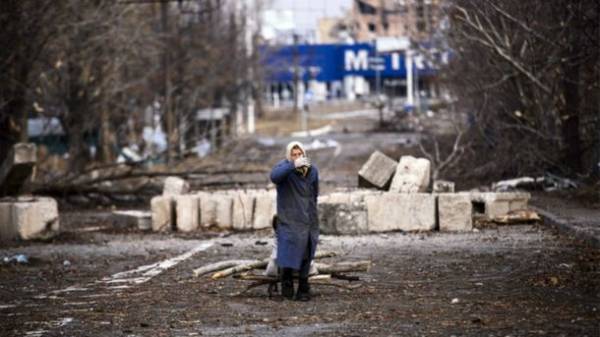 Most of the residents of the occupied territories of Donbas by Russia at the moment support the militants, but is ready to reintegrate into Ukraine if the whole Donbass will come again the Ukrainian authorities. This was told by military journalist and coordinator of group "Information resistance" Konstantin Mashovets in an interview with "Apostrophe".
He claims that about 40% of the inhabitants of the so-called "DNR" and "LNR" support the invaders and local militants. At the same time, he noted that the reason for this is that people no matter who is in power.
"They don't care. At the moment they do sympathize with the separatists only because they have seized power, control the area and conduct an aggressive information policy in these areas. This is the only reason support," said machovec.
He was sure that if tomorrow in the occupied part of Donbas will be restored to the Ukrainian jurisdiction, these people will sympathize with the Ukrainian authorities.
As recently told by the doctor of psychological Sciences Mykola Didukh, the main condition for the return of consciousness Pro-Ukrainian residents of Donbass and to reintegrate them again in the rest of Ukraine, it is necessary to end the fighting.
Comments
comments