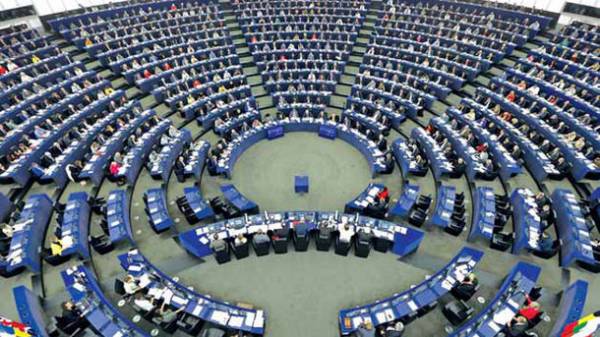 Against granting a visa-free regime with the EU for Ukraine at the session of the European Parliament Committee on civil liberties, justice and home Affairs (LIBE) voted by the deputies from France and Italy. About it writes "true European".
The meeting was 9 March, but for a long time the roll-call was non-public information. The Committee voted in favor bezveza for Ukraine by 40 votes in favor, 4 – against, 1 – abstained.
Among those who voted "against" – an Italian MEP and three French. France was the only country where the number of deputies-opponents of a visa-free regime for Ukraine was higher than the number of supporters.
Moreover, the representatives of France are not members or alternate members of the LIBE Committee, so they used a special procedural rule: agreed with other deputies that those have written for them a personal errand and was given the right to vote.
Two of the deputies are party members leading French eurosceptic marine Le Pen and the vote is not surprising.
But the third was a Republican Arno Degnan, a former French diplomat and a representative of the group of the European people's party, which is usually considered a friend of Ukraine in Europe.
Earlier in the EU Embassy in Ukraine told me, when the visa-free regime.
Comments
comments