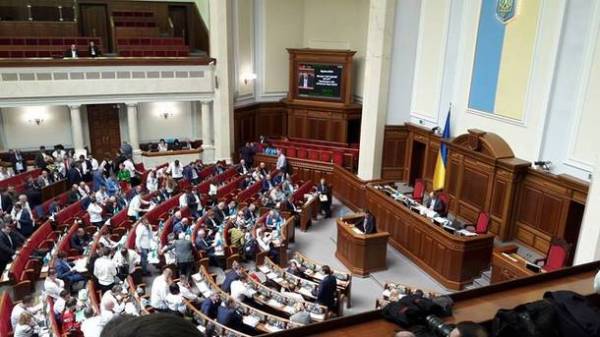 The draft laws, which concern matters of religion, removed from the agenda of the Verkhovna Rada of Ukraine. About it "Today" said the Deputy head of the faction PPO Alexey Goncharenko.
"We have to think seriously before you make such bills for consideration. When they are put to a vote, I don't know," said "Today" Alexey Goncharenko.
Previously, some non-faction deputies were informed that the questions of culture and spirituality in today's agenda are in the block that were to be considered at the end of the sessional day. As the majority of members at the evening meeting just don't come, the chances of the adoption of religious laws was quite low.
We will remind, earlier it was reported that the Verkhovna Rada of Ukraine at the plenary meeting on 18 may to consider the draft laws # 4128 and No. 4511.
So, according to the draft law No. 4128 of any stranger may consider himself a member of a given parish to vote for its transition to another jurisdiction. According to this scheme there have been dozens of seizures of the Ukrainian Orthodox churches. As noted in his report, Metropolitan Onuphrius in the Cathedral, during the so-called voting General meetings for the subordination of the parishes "is a substitution of concepts, and territorial community identify with the religious community."
Comments
comments