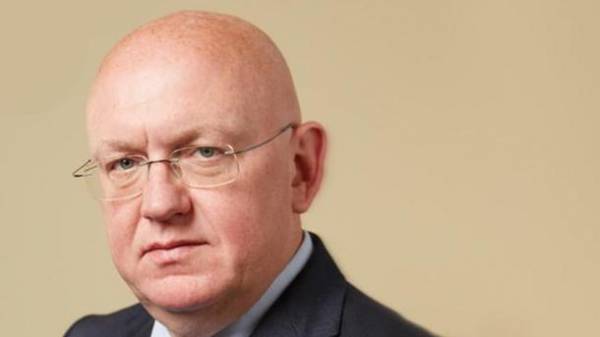 United States of America and Ukraine refused to work, as the UN security Council the project on the introduction of peacekeepers in the Donbass, which was initiated by the President of Russia Vladimir Putin. This was stated by Russia's permanent representative to the UN, Vasily Nebenzia.
"This project has already been discussed in the framework of the security Council, it was the reaction from partners. We offered to work on the text, but the delegations of Ukraine and the United States after the first debate said they hereinafter are not willing to work, they will have significant concerns, and, perhaps, the Ukrainians will be a counter-proposal on the issue of deploying a peacekeeping mission in the Donbas," – said Nebenzia.
SEE ALSO
The Russian peacekeepers in the Donbass, Putin asked for help from the Macron
He also suggested that during the session of the UN General Assembly the President of Ukraine Petro Poroshenko will present his project on the peacekeepers.
We will remind, earlier the German Chancellor Angela Merkel said, that is an interesting proposal by UN peacekeepers in the Donbas. "A few days ago I discussed with him that the UN mission should have access to all areas where the OSCE, that is, to the entire territory of Donetsk and Lugansk regions", – added Merkel.
The representative of the U.S. State Department's Kurt Volker said that the Russian proposal on the introduction of UN peacekeepers to Donbas contain harmful for Ukraine elements, but it can be a starting point for compromise, said special.
Comments
comments