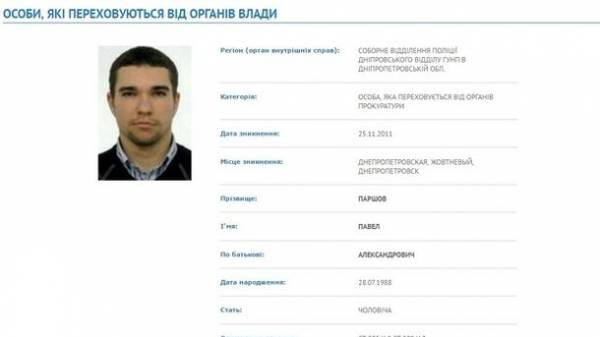 Former commander of the battalion "Donbass" of the national guard Anatoly Vinogrodsky, under whose command was the killer who shot Denis Boronenkov, Paul Parsow, said that he was not involved in the fighting and escaped from service, reports tsn.ua.
The battalion commander said that Paul Parsow served in the training company of the battalion, located in melekyne near Mariupol.
"When he came, the battalion was not involved in the fighting, only standing at checkpoints. But his company was training, they did not take part in such actions", – told Vinogrodsky.
The former battalion commander said that Parsow escaped from the service and was declared wanted. In 2016 he was fired for absence without leave.
That the man who long ago was wanted, was in the battalion, the battalion commander accuses the personnel officers of the national guard, since all recruits received only through the command of the guards and was not able to choose them.
"The people who needed the battalion, they were not issued for 8 months. And all sorts of "trash" was issued in a day or two," says a former commander of the "Donbass".
In the case of the murder of former state Duma Deputy Denis Boronenkov, according to Vinogrodsky, too many ostentatious and obscure.
"A lot of questions about this friend. Starting with how he was killed, and ending with the fact that he had all the documents with you. The output of this operation in red sneakers – too clear. No cars, nor any escape routes," commented the commander.
We will remind, the murderer of the ex-state Duma Deputy, Denis Boronenkov was 28-year-old native of Sevastopol, who lived in the river, Paul Parsow. He died in hospital from wounds inflicted by the guard of Russian politics. Parsow was wanted since 2011 for financial fraud committed in collusion with a group of people.
Gerashchenko noted that Parsow in early 2015 on foot crossed the Ukrainian border with Belarus, and from there went to Russia, where she studied at the school of saboteurs. After the preparation was abandoned in the Ukraine, where he joined the National guard.
Comments
comments