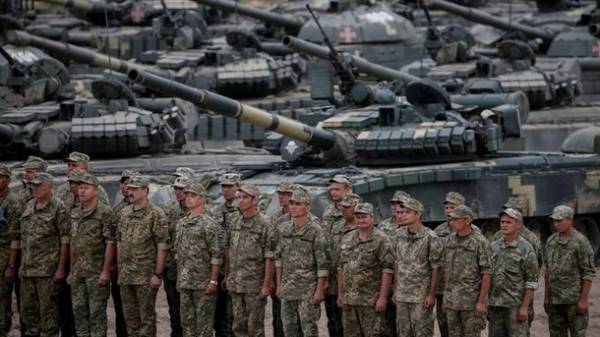 President Petro Poroshenko signed a Decree "On the decision of the Council of national security and defense Council (NSDC) of 13 September 2017 "On proposals to the draft Law of Ukraine "On State budget of Ukraine to 2018" regarding the allocation of funds for defense and national security of the country, the press service of the head of state.
So, according to the proposals of the national security Council, the Cabinet shall provide in the draft budget for the year 2018 of not less than 165.3 billion UAH to the needs of the sector national security defense.
So, the Ministry of defence want to allocate for the next year almost 82 billion UAH. The national guard will be provided by UAH 10.3 bn, Netpolice – 24,2 billion UAH, the state border service – UAH 9 bn, the State service for emergency situations – UAH 9.7 billion, SBU – 7.5 billion UAH
SEE ALSO
Turchynov announced the priorities of the defense budget-2018
Control over execution of decisions is entrusted to the Secretary of the national security Council and defense of Ukraine Oleksandr Turchynov
Earlier the President of Ukraine Petro Poroshenko Council meeting on national security and defence reported that the draft state budget for the year 2018 provides for a direction to the security and defense of the state's 163 billion.
Recall, September 15, the government submitted to Parliament the draft state budget for 2018.
Comments
comments