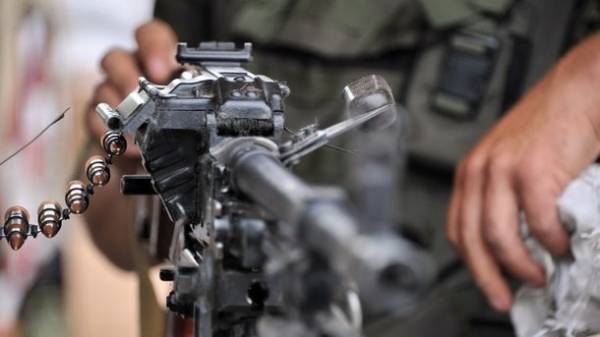 During the "bread" of the truce, the militants regularly violate the ceasefire regime, but now, when "school", the shelling almost ceased. Told about it in interview "" the force commander of tactical group "Lugansk" (Lugansk area), major-General Oleg Mikats.
To the question, do the rebels in the Donbas truce, he replied, "Yes. Before the start of the "school of the truce" we had a so-called "bread peace" – there were more violations. But despite this, for the time, how long it lasted, the number of wounded on our side has decreased by more than 100 people."
The General noted that at the Lugansk direction of attacks, almost none.
"And on August 25 began the "school fire". If we take for our direction, the number of attacks we have reduced to almost zero. And during that time, thank God, we had no one wounded or killed. So you can tell that this truce – "zrada" and everything else. So Yes, the current ceasefire is observed," said Mikats.
SEE ALSO
"Bread truce" breaking: militants killed two soldiers
He also noted that if attacks occur, they are aimless, just to disturb once again.
"But I don't see the benefits of such war, when one faces a kilometer, the second – begins: this gives the machine gun, where mine gave up – and so perejivaniya the whole day goes. We are not talking about causing serious harm to the enemy – it's just harassing fire from both sides. And look – there's "200th", there is "300 minutes", and mainly due to a stray bullet or mine that accidentally flew" – the General added.
As told by the coordinator of group "Information resistance", the military expert Konstantin Mashovets, Russia breaks the "school fire" for three purposes. According to him, Moscow is not interested in a truce in the Donbass and does everything for his violations.
Comments
comments