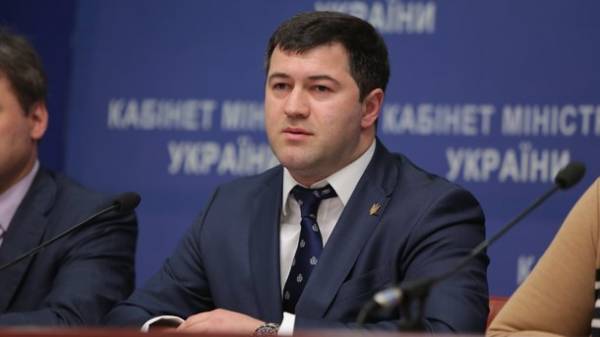 Today head of the State fiscal service of the Roman Nasirov has gone beyond the limits of the law, and became political.
This opinion was expressed Director of the Institute of global strategies Vadim Karasev at a press conference in the news Agency, ГолосUA.
"A demonstration lesson of the fight against corruption did not happen. Now lawyers for Roman Nasirov, what they already said they will appeal the decision to the European court of human rights. Because the suspect was released, then blocked in court. It is recognized that a suspect is sick, did not recognize it," – said the expert.
Recall that the lawyer of the head of the SFS Andrey Kuzmenko told reporters after the hearing that the lawyers believe the court's decision against the head of the SFS is illegal and will defend its position in courts of Ukraine and the European court of human rights.
Earlier individual Deputy of the Verkhovna Rada of Ukraine Borislav Birch suggested that if the advocates of the Roman Nasirov will win the European courts because of violations that were made by the representatives of the National anticorruption Bureau of Ukraine (NABU – UN) during a court session, the state of Ukraine will have to financially compensate for these violations. We are talking about violations during the presentation of suspicions after 22.00 and content of the suspect in the cell in the courthouse.
According to Vadim Karasev, now all these violations of the anti-corruption bodies will play against Ukraine before the EU courts. "As you can see, speak about the professional work of the organs is not necessary. Therefore, it goes only in the political plane," he added.
Comments
comments