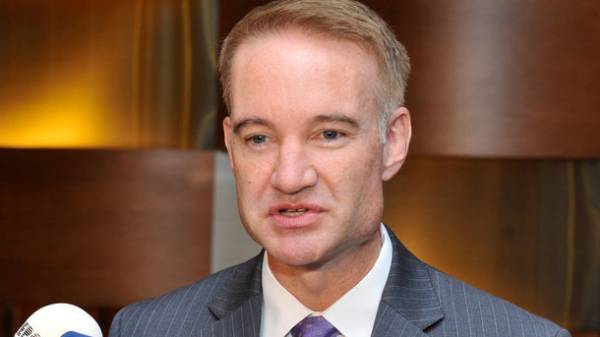 Former Deputy assistant Secretary of defense, head of the analytical Center Biden at the University of Pennsylvania Michael carpenter gave the Ukrainian authorities the three "friendly advice" on the issue of reforms.
Your sentences former official of the Pentagon published in Twitter.
Friendly bit of advice for #Ukraine: (1) stop delaying anti-corruption courts (2) empower the NABU (3) reign in the SBU. https://t.co/vv05Ih8ITO
— Michael Carpenter (@mikercarpenter) 16 Sep 2017
"Three friendly Council of Ukraine: 1) stop delay the establishment of anticorruption courts, 2) give powers to the NAB, 3) take control of the security service," wrote carpenter.
As previously reported, the Executive Director of Transparency International Ukraine Yaroslav Yurchyshyn said that the Ukrainians believe in the insurmountable corruption, the authorities need to show more specific cases of corruption and punish the guilty.
Comments
comments