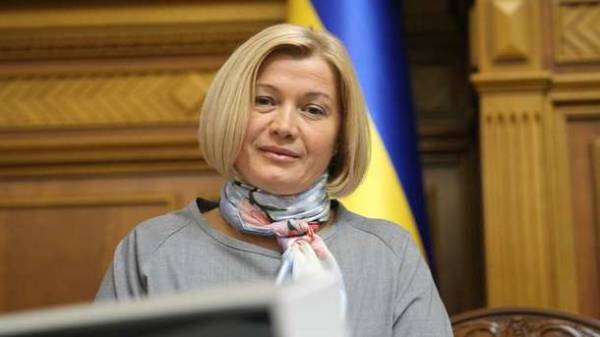 First Deputy Chairman of the Verkhovna Rada Iryna Gerashchenko told who should lead the faction of the PPO in Parliament. She said this on air of TV channel "112 Ukraine".
"It will be a man of democratic views, but a tough leader who will help the faction to consolidate and continue the good things that are laid Yuri Lutsenko, Igor gryniv that the fraction was an intelligent, Pro-European, but a very disciplined and organized," – said Gerashchenko.
The first Vice-speaker of BP declared that she did not offer to lead the faction.
"I did not offer anything similar. And believe me, the offer will not be. Because fraction delegated me to the important post of Deputy head of the Verkhovna Rada. … Also, today I am authorized of the President for peaceful settlement of the conflict in the Donbass, I am very serious about this work, and believe me, there is still much to do," she said.
We will remind, earlier people's Deputy from BPP Sergey Berezenko said that the leader of the faction "block of Petro Poroshenko" in the Verkhovna Rada Ihor Hryniv intends to leave his post.
In turn, people's Deputy from BPP Valery Karpuntsov considers that the faction is not yet ready to replace the head. As head of the party in the PPB consider the candidacy of the head of the government Volodymyr Groysman, but the Prime Minister has not yet made a decision.
Comments
comments