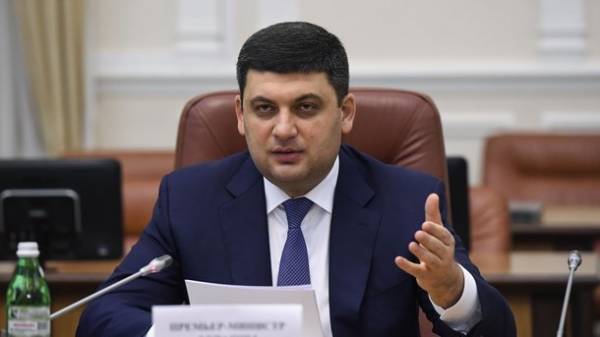 Vacancies for the posts of Ministers in the Cabinet of Ministers of Ukraine should be completed, but consultations on this issue have not started yet. Prime Minister Vladimir Groisman said at a briefing on the sidelines of the 14th annual meeting of the Yalta European strategy "would the world be new? And what does it mean for Ukraine?" in Kiev on Saturday.
"As for the work of the government, its formatting, and filling of vacancies is a question of the coalition, and we have not yet begun consultations on this issue, but evidently, those jobs that may arise, they must be filled, so this issue within the coalition," he said
The Prime Minister said that he will inform as soon as the relevant consultations will begin.
Earlier it was reported that the Cabinet of Ministers of Ukraine is looking for new officers, who will be reforming the country. Wages of new civil servants will be from 30 to 60 thousand hryvnia, depending on position and rank.
Yalta European strategy (Yalta European Strategy, abbreviated as YES forum) is an annual conference organized by the Victor Pinchuk Foundation.
The conference gathers the most influential politicians and businessmen of Ukraine and the world, it has been held annually since 2004.
HELP
Yalta European strategy YES: what you need to know
The aim of the conference is the development of Ukraine and its European future, as well as establishing international ties.
The founder of the Yalta European strategy, Victor Pinchuk, a prominent Ukrainian businessman and philanthropist.
Comments
comments