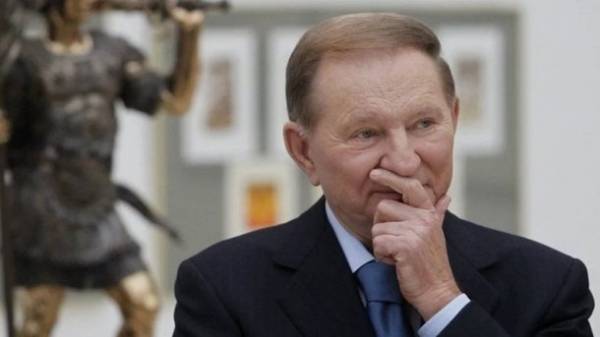 Russia will not go to even greater aggression if Ukraine will receive lethal weapons from the United States.
This "Today" said the second President of independent Ukraine, Ukrainian representative in the Tripartite contact group (TAG) Leonid Kuchma on the sidelines of the annual conference Yalta European strategy (YES) in Kiev.
"Stroprotsentny not provoke. On the contrary, they will know that Ukraine will resist to all sorts of unpredictable actions on the border and on the frontline. This is by far. Because they are considered strong. And weak… Why Russia is so free to act in Crimea and the Donbass? Because he knew that Ukraine is not ready to answer", – said the "Today" Leonid Kuchma.
SEE ALSO
The Russian peacekeepers in the Donbass, Putin asked for help from the Macron
On the question of whether you discussed this question within the framework of the TKG and of the militants, Kuchma replied: "At my level they are very shy, polite manner, with no accusations against Ukraine. And so on subgroups is a fight, they're seriously feel, I mean representatives ORDO, they feel under the protection of Russia."
With regard to the latter school announced a truce that doesn't work, Leonid Kuchma noted that silence has become much more.
"But no one did and did not believe that this truce will work 100%. You know how much those people (militants – ed.) who know that they will have to answer for it all, who know that on their hands the blood. And they will be the last to do anything to violate the peace," – said the representative of Ukraine in the pipeline.
Earlier adviser to the President of the United States Donald trump said that Ukraine's chances of obtaining a lethal weapon is quite high.
Yalta European strategy (Yalta European Strategy, abbreviated as YES forum) is an annual conference organized by the Victor Pinchuk Foundation.
The conference gathers the most influential politicians and businessmen of Ukraine and the world, it has been held annually since 2004.
The aim of the conference is the development of Ukraine and its European future, as well as establishing international ties.
The founder of the Yalta European strategy, Victor Pinchuk, a prominent Ukrainian businessman and philanthropist.
Comments
comments