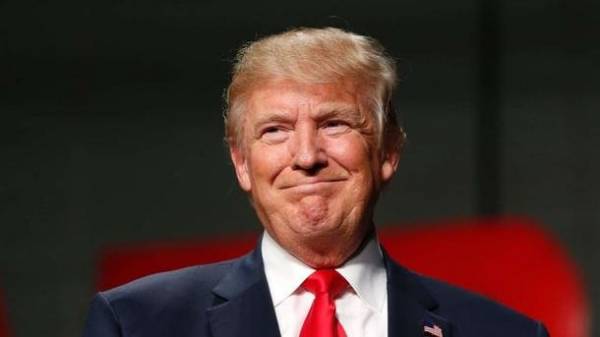 Donald trump expressed his satisfaction with his job on the post of the President of the United States, and also admitted that at times he writes on Twitter is not a very good message. He told about it in interview to the newspaper Financial Times.
The US President, satisfied with his position, from which he gets pleasure.
"I really like it. I enjoy doing it. We did a lot. We've been doing in the mountain," said trump to a journalist's question about whether he enjoys still his work.
We will remind, one month after the official inauguration of the President, trump praised its effectiveness on the five, however, has set itself three for what he brings to the people the importance of their actions.
Regarding his controversial Twitter posts, the US President said that sometimes there are tricky cases.
"I have no regrets, because there's nothing you can do about it. You know, if you produce hundreds of tweets, and from time to time you go out rubbish, it's not so bad," said the American leader.
Earlier it was reported that more than two thirds of Americans surveyed by The Wall Street Journal/NBC News, criticized trump for his blog and consider the active use of Twitter to communicate with the nation and the world a bad decision.
Comments
comments