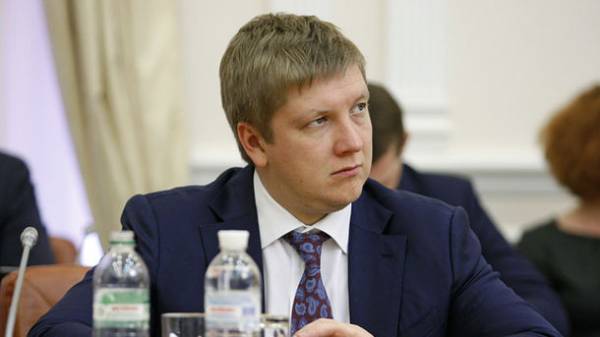 The state service of Geology and mineral resources (Gosgeonedr) prevents the normal operation of the NJSC "Naftogaz of Ukraine" and its subsidiaries, said the head of Board of NJSC Andriy KOBOLEV on the sidelines of the 14th annual YES conference, held September 15-16 in Kyiv.
"They not only renew their licenses "Ukrnafta" according to the court, but also taken the license of "Naftogaz" will not extend license "ukrgazvidobuvannya" – he said.
KOBOLEV said that September 14 was the decision of the court of first instance initiated by the Gosgeonedr, to suspend certain licenses.
"We will fight", – said the head of the NAC.
He found it difficult to imagine what guided the Agency in such action, but said that advised the leadership of Gosgeonedr "live not one cadence".
Prime Minister Volodymyr Groysman, commenting to journalists on the situation in Gosgeonedr, noted that agencies "need to rebuild from the point of view of its transparency." The Prime Minister also said he was willing to continue to support "ukrgazvidobuvannya" in its work to increase production.
"You know I support the "Ukrgazvydobuvannya". Otherwise how would they have achieved production growth at 600-700 million cubic meters a year? Without my help, they, probably, no, Cuba is not produced would," said Groisman.
Earlier YES KOBOLEV said that Ukraine had produced three times more gas than now.
Yalta European strategy (Yalta European Strategy, abbreviated as YES forum) is an annual conference organized by the Victor Pinchuk Foundation.
The conference gathers the most influential politicians and businessmen of Ukraine and the world, it has been held annually since 2004.
HELP
Yalta European strategy YES: what you need to know
The aim of the conference is the development of Ukraine and its European future, as well as establishing international ties.
The founder of the Yalta European strategy, Victor Pinchuk, a prominent Ukrainian businessman and philanthropist.
Comments
comments