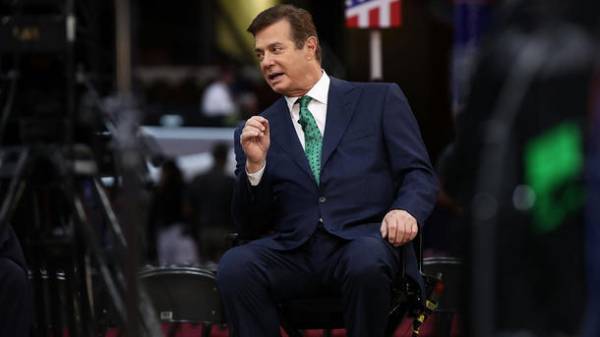 Constantine kilimnik, who is called "man," the former head of the election headquarters of the President of the United States Paul Manafort in Kiev, said the details of the "peace plan" of Manafort towards solving the conflict in the Donbass. Talking about it is in interview of Kilimnik "Radio Liberty".
According to him, Manafort has prepared a plan to resolve the conflict in Ukraine. It provides for the return to Ukraine deprived the title of President of Ukraine Viktor Yanukovych, which would drive the Donetsk and Lugansk regions.
Also during the elections in 2016 in the United States, kilimnik said with Manufactum "every few months". "I had informed him about Ukraine", – he said.
Kilimnik said that he began to work for Manafort in 2005. According to him, in 2013, Manafort advised Yanukovych to sign the Association agreement with the European Union.
According to Colimycin, the last time Manafort visited Ukraine in 2015. He also argues that Manafort has no ties with Russia.
As was reported earlier, by Paul Manafort have organized a covert operation to lobbying in Washington, the Party of regions during the reign of Viktor Yanukovych. The NYT recently wrote that trump's lawyer Michael Cohen, by Paul Manafort and BP MP Andrey Artemenko was preparing a plan on the lifting of sanctions with Russia. White house reaction to this proposal is unknown.
Ambassador of Ukraine to the United States Valeriy Chaly said that Artemenko does not have the right to submit any alternative plans for a peaceful settlement on behalf of Ukraine. He called the issue of holding in Ukraine the referendum on the Crimea a flagrant violation of the Constitution.
Comments
comments