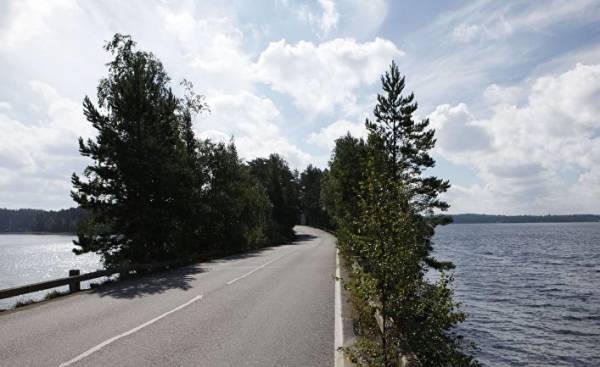 Officials are extremely well prepared for the meeting of the President of Russia Vladimir Putin and President of Finland Sauli Niinistö (Sauli Niinistö). The security level must be extremely high.
"Such preparations in the area of South Savo was not there before. It is an important and challenging task," says the chief Commissioner of police of Eastern Finland, Harri-Pekka Pohjolainen (Harri-Pekka Pohjolainen).
In security involving thousands of police and hundreds of officials, including from the Ministry of defense and Border agencies.
Official meeting of the presidents will be held in Savonlinna on July 27.
The police were engaged with security issues for many months. Preparations for the visit began long before appeared in the press reports of the meeting between Putin and Niinisto.
"Such level of security cannot be achieved in one moment," says Pohjolainen.
For security during the visit of the responding police Department Eastern Finland, but, according to Pohjolainen, in practice during the visit will involve the entire police force of the country.
On a visit to Punkaharju at the official request of police arrive from different offices of Finland.
The security attended by the representatives of Russia.
"We work closely. The Russian side has requirements. More than I can say," says Pohjolainen.
The President of Finland Sauli Niinistö will receive President Putin on the evening of 27 July in the town of Punkaharju, near Savonlinna.
Official talks will be held in Hotelli Punkaharju. On the agenda are bilateral relations and current international issues.
From Punkaharju presidents will go on a boat trip on the Saimaa lake. The walk will end in the fortress of Olavinlinna, where the presidents will also be invited to dinner.
The visit will conclude with a screening of the Opera "Iolanta" in the framework of the Opera festival Savonlinna.
The office of the President of Finland said that Putin is not going to stay the night in Finland.
In connection with the meeting of the presidents will be restrictions to traffic.
Comments
comments