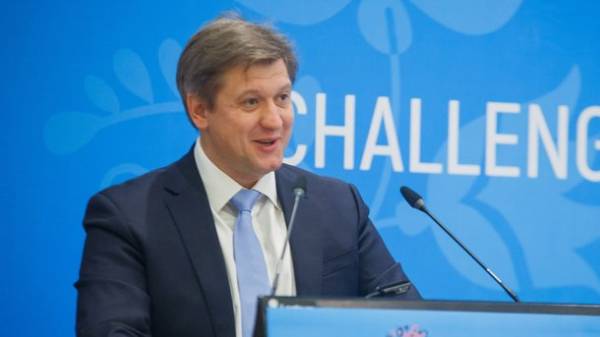 The draft state budget of Ukraine for the year 2018 provides for external borrowing in the amount of about $ 2 billion., which corresponds to the program of cooperation with the International monetary Fund, said Finance Minister Alexander danyluk in Kiev on Saturday on the sidelines of the 14th annual conference of the YES.
"We plan next year, and this is the program with the IMF (to draw) on the markets of foreign borrowing of about $ 2 billion. And in 2019 also another 2 billion dollars", he said.
"These are our guidelines. Of course, the amounts may vary", – the Minister added.
As reported, the Cabinet submitted the draft budget to the Parliament in 2018.
Yalta European strategy (Yalta European Strategy, abbreviated as YES forum) is an annual conference organized by the Victor Pinchuk Foundation.
The conference gathers the most influential politicians and businessmen of Ukraine and the world, it has been held annually since 2004.
HELP
Yalta European strategy YES: what you need to know
The aim of the conference is the development of Ukraine and its European future, as well as establishing international ties.
The founder of the Yalta European strategy, Victor Pinchuk, a prominent Ukrainian businessman and philanthropist.
Comments
comments