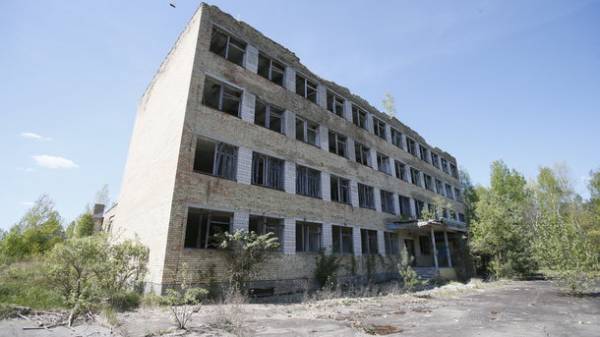 In the forest of the Chernobyl exclusion zone in the Kyiv region police caught another suspect, who was hoping to abscond in an abandoned field.
As told "Today" Deputy police of Rivne region Sergey Volkov, in Exactly 22-year-old boy was raped by his neighbor and went on the run. "We received operational information that the guy went to the exclusion zone. Began to check, and it was confirmed that police found him walking in the woods," he told us wolves.
At the same time, the police Kiev region told us that the voyage of a suspect in the "zone" lasted about a day. "Our police officers detained him and transferred to Rivne colleagues", — said the speaker of the police of the Kiev region, Nikolai Zhukovich. According to police, in the zone of alienation does not happen and a year to was not delayed at least one fugitive. "One of those who were there in previous years, was wanted for murder. At the time of arrival of militiamen were hiding under the floor or on the tree. But once, when near his house ambushed, he was detained", — told us Zhukovich.
And added that as paradoxical as it sounds, but to hide in the Chernobyl zone is harder than in a crowded locality. "The local squatters — a very vigilant people. Once they see a stranger or smoke from a fire, they will tell the police. Finding strangers in the exclusion zone it is unprofitable — Chernobyl pensioners fear of fires near their homes", — told us in Ukraine.
However, to become a "Robinsons" for fugitives — the usual thing.
On request "Today," the interior Ministry told about the controversial "hiding places" where they found the fugitives. There were cases when the fugitives were hiding and on small Islands on the Dnieper, and in the dugouts. "I remember a case when the thief was hiding in the forest dugout. There he hid for about two to three weeks, while vigilant citizens didn't tell us about suspicious forest resident. That is, he was robbed and, after returning to the dugout" — told us the police of Rivne region. As it turned out, some of the six escaped prisoners in Khmelnytskyi region (summer of 2015) also hid in the local woods. They are already caught, but the search for the last, the police took nearly three months.
Perhaps the most memorable case of "conspiracy" of the offender during the years of independence the police have called what happened in the Sumy region in the early 2000s. Partner robbery to the apartment after the crime fled. Militiamen could not find it within eight years. It turned out that the man after armed RAID entered the theological Seminary, and a beard. Then he got to serve as deacon in one of the small churches in Cherkasy region. Eight years later he returned to Sumy in the hope that it will not seek and have registered at the hotel under his own name. After which he was arrested.
Comments
comments