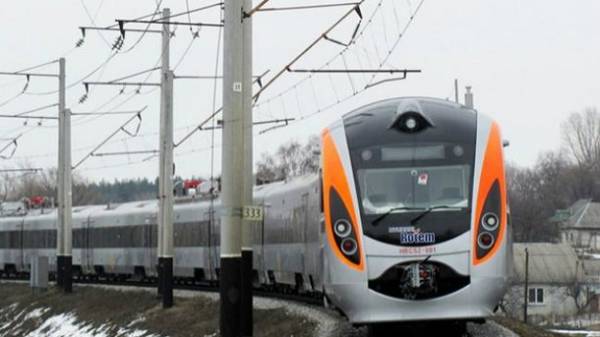 PJSC "Ukrzaliznytsia" has appointed a second pair of trains "intercity+" №715/716 Kyiv, Lviv-Przemysl, which will run from August 24 through Vinnitsa, Khmelnitsky and Ternopil. About this informed the head of the Board of PJSC Wojciech Balczun.
"The second train in the direction of Przemysl is an operational response to the growing demand in this direction. In General this part of the system and extensive work on the development of passenger railway communication of Ukraine-European Union. In addition, this train will enable the residents of the cities of Vinnytsia, Khmelnytsky and Ternopil, quickly and comfortably travel in Europe," he said.
Ukrzaliznytsia notes that only in the Vinnytsia, Khmelnytskyi and Ternopil, home to more than 1 million inhabitants, which you can for the best price to get to Przemysl, making it a convenient connection – in other cities of the Republic of Poland and European Union countries.
SEE ALSO
Omeljan rode in a reserved seat updated: published photos
Besides the Vinnytsia and Khmelnytsky there is a possibility of direct access to and from trains entering the city of Mariupol, Lisichansk, Zaporizhia, Kharkiv and other cities of Ukraine.
Tickets are already on sale on the portal booking of tickets PJSC "Ukrzaliznytsia" and in all international offices.
Train "intercity+" №715 will depart from the station Kiev pas at 6:52 and arrive at the station in Przemysl 15:05.
EN route the train will stop at the station Vinnitsa (09: 09-09: 11), Khmelnitsky (10:45-10:47), Ternopil (12:12-12:14) and lions (13:42- 13:55).
Train "intercity+" №716 is sent from the station in Przemysl 13:07 and arrive to the station Kiev-Passenger at 23:10.
EN route the train will stop in Lvov (16:02 16:12), Ternopil (17:38-17:40), Khmelnitsky (19:09-19:11) and Vinnitsa (20:47-20:49).
Recall, "Ukrzaliznytsya" demonstrated the renewed cars, repairs this one had a cost of 8,5 million hryvnias.
Comments
comments