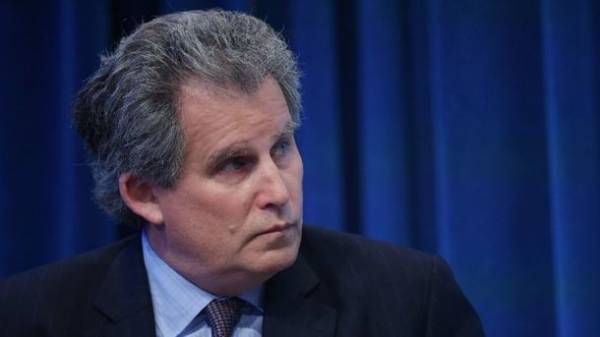 The Ukrainian economy has already started to rise, but the country needs to accelerate this process. About this said the first Deputy head of the International monetary Fund (IMF) David Lipton interview with the "Economic truth".
"Stabilization should become the Foundation for recovery rapid growth. Ukraine, obviously, has the ability to move from stabilization to growth. We can say that Ukraine's economy is already growing, but the country needs far faster growth to catch up with its European neighbors," said Lipton.
The Deputy head of the IMF stressed that the growth rate of the economy depends on reform. Thus, according to Lipton, Ukraine in this process is always "rolled back".
"If you look at the history of Ukraine, the country was in a similar situation before: Ukraine faced the problems and she was able to stabilize the situation. But never managed to continue to move forward and become a dynamic country with sustainable growth. On the contrary, Ukraine always suspended and interrupted reforms," said Lipton.
Yesterday, September 14, the IMF announced the current requirements to Ukraine. The task of the reform plan will give the country the opportunity to receive the fifth tranche of the extended Fund (EFF).While the national Bank of Ukraine hopes that Ukraine until the end of the year will receive $ 2 billion tranche from the IMF. The next IMF mission will arrive in Kiev in September, that is, in the next two weeks, though the exact date is still unknown.
The IMF approved a four-year program of crediting Ukraine's economy EFF 17.5 billion. in March of 2015. In this programme, our country has received from Fund of four loan tranches in the total amount of 8.7 billion dollars. Thus, Ukraine for the first time in the history of cooperation with the Fund came to obtain the fourth tranche.
Comments
comments