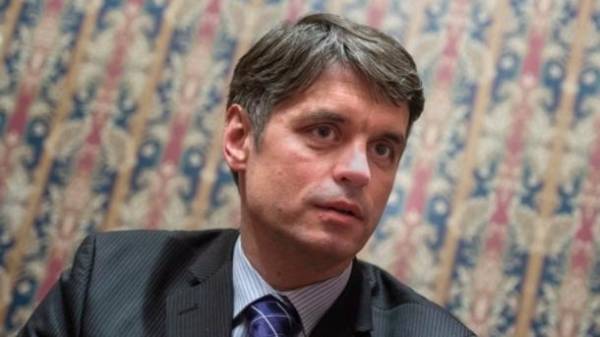 The Ministry of foreign Affairs consider inadequate Russian reaction to the new law of Ukraine "On education". This was stated by first Deputy Minister of foreign Affairs Vadym Prystayko at a press conference after a meeting with ambassadors of the EU countries that have expressed concern about the new law, UNIAN reports.
According to him, Russia's reaction to the new law based on the reaction of the other neighbors of Ukraine.
"We saw the reaction of the Russian side, which is, in our opinion, also inadequate again. They picked up the reaction, which was done quite emotionally our European partners, and had a reaction to it," said Pristayko.
SEE ALSO
Criticism of neighbors because of the new law "On education": a response MES
The question is not do you anticipate the aggravation of the situation in the East because of the new law on education in Ukraine, he replied: "I don't think in that regard you can expect… we Have, unfortunately, unfortunately, very many other grounds on which Russia may increase aggression against us."
We will remind, the new educational law of Ukraine caused "panic" in Russia. So, the Russian foreign Ministry said that Ukraine through a new law is trying to get rid of minority languages in the educational system.
Also discontent with the new law expressed previously, Hungary, Romania, Moldova.
In turn, Prime Minister Vladimir Grosman instructed to explain to the European Union, some provisions of the law "On education", which succumbed to criticism from foreign countries.
Comments
comments