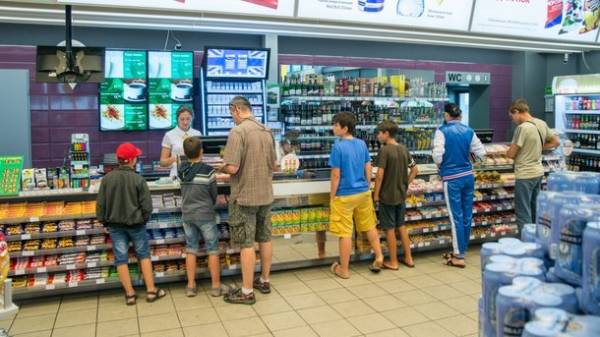 The retail trade turnover of Ukraine excluding the temporarily occupied territories in January-June 2017 in comparable prices increased by 7.3% compared to the same period in 2016.
In June compared to may of the current year this index decreased by 2% compared to June-2016 – increased by 9%, according to official statistics.
In nominal terms, retail turnover for January-June amounted to 362,6 billion.
The largest increase in retail trade turnover of enterprises (legal entities and individuals-entrepreneurs) in January-June recorded in Zakarpattia (20.9%), Vinnytsia (by 16.9%), Odessa (13.8%), Sumy (by 10.2%), Lviv (9.2%), Kyiv (7.5%), Mykolaiv, Poltava and Kherson (7%) regions and Kyiv (8.7%).
See also: Autumn tags: gasoline 24 UAH, and potatoes for four
Wholesale turnover in January-June 2017 compared to the corresponding period of the previous year increased by 1.5% and amounted to 857,7 billion.
Recall that retail sales in 2015 decreased by 21% to 477,967 billion.
Comments
comments