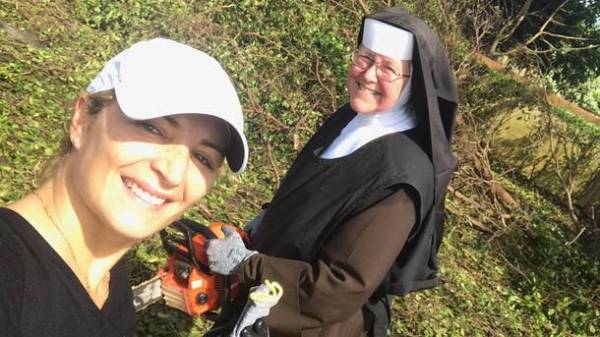 Trouble brings people together and forces them to adapt to the new conditions of life. So, the new hero network was the American nun from Miami. A brave woman named Margaret Ann hit the lens of the police, when alive with a chainsaw sawing trees, felled like a mighty hurricane, "Irma".
SEE ALSO
"For him I'd be out of the decree": the teacher-a cutie with huge potential fall in love with network
Sister is not afraid of hard and dangerous work and took the instrument. It had cleared the rubble from the territory of the local school and then became a star network.
Photo of nuns, the police published on his official page in Facebook.
Comments
comments