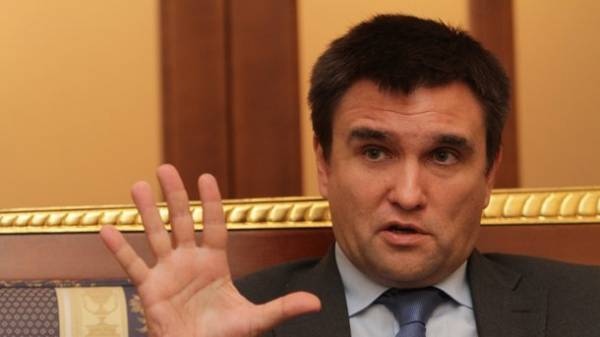 Ukraine can share valuable experience of confrontation in a hybrid war with Russia, so NATO forces can learn from their Ukrainian colleagues. This was stated in an interview with the Austrian magazine "Profil" foreign Minister Pavlo Klimkin, Interfax-Ukraine.
According to him, the Alliance will be easier from Ukraine than without it.
"The inclusion of Ukraine is for NATO to "add value". Western partners should prepare for new challenges, it will be easier from Ukraine than without it. We have shown that we are ready to fight for their country. We are no longer an easy target. It's not just about the equipment, or our experience of hybrid war with Russia. Our NATO partners may have a lot to learn. We are talking about tactics, ability to defend and readiness. Without them, modern weapons does not make sense" – said Klimkin.
He noted that Ukraine intends to align ourselves to the standards of NATO, because NATO membership is an important goal.
The Minister said that at the time of the aggression of Russia in Ukraine was a non-aligned state and de facto neutral. "This error we will not repeat", – said Klimkin.
In turn, the speaker of the Verkhovna Rada Andrew Parubiy on the results of his visit to America, told me that the U.S. is interested in Ukraine's accession to NATO.
Comments
comments