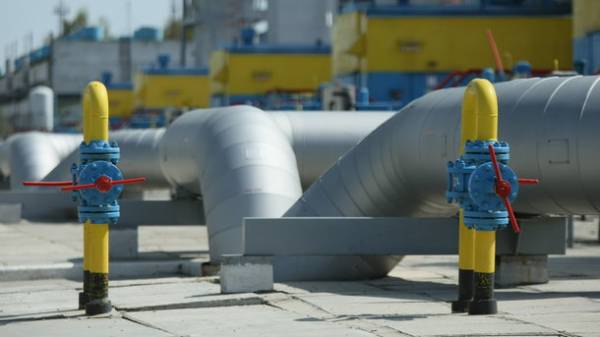 Russian "Gazprom" is not able to fully meet the demand of European consumers for gas. This was stated by the press service of the operator of the gas transportation system (GTS) of Ukraine – the company "Ukrtransgaz".
In the Ukrainian company said that since the beginning of the week increased the demand of European consumers for gas transit via the territory of Ukraine. For example, the orders on the route Ukraine – Slovakia rose to 206 – 215 million cubic metres per day compared with an average daily rate of 170 – 180 million cubic meters.
"However, "Gazprom" could not submit for transit to European customers expected natural gas volumes and has written to the Central dispatch Department of "Ukrtransgaz" reduced requests for transportation in the Slovak direction", – stated in the "Ukrtransgaz".
The operator of the Ukrainian GTS also has reminded that "Gazprom" continues to fulfill the technical obligations under the transit contract with "Naftogaz".
"Gazprom" does not comply with the contract pressure of the gas in the main gas pipelines on the input points that are on the Russian-Ukrainian border, – GIS "Sudzha" and GIS "Pisarevka", – stated in the "Ukrtransgaz".
Recall, September 11 the gas pipeline "Nord stream", laid from Russia bypassing Ukraine under the Baltic sea to Germany, stopped for repair. The work will last until September 22. In this regard, the transit of Russian gas through Ukrainian territory has grown significantly.
Comments
comments