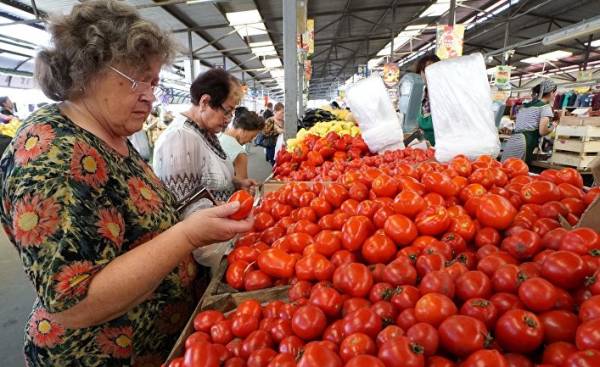 Izmir — due To the fact that Moscow continues to apply the tomato ban, Turkey ten days ago went to quantitative restrictions on imports of wheat and refined sunflower oil from Russia. In the framework of import licenses in the internal processing from there it was allowed to import only 20-25% of the volume specified in the licence. After the reaction of Turkey officially abolished these restrictions. Now Russia is allowed to import the entire volume specified in the import license in the mode of internal recycling.
The businessmen heaved a sigh of relief
With the abolition of these constraints businessmen that import wheat and unrefined sunflower oil from Russia, then processed these products domestically and for export, sighed with relief. In an interview with Dünya exporters said: "the Measure associated with the resolution of only 20-25% of the quantity specified in the license for import in the mode of internal recycling, significantly increased our costs. Besides imported products, we process and export. There was a risk that we will not be able to meet our export obligations. Therefore, the lifting of the restrictions has been extremely positive step."
Russia will lift the restrictions
It is expected that with the abolition by Turkey of quantitative restrictions on the import of wheat and sunflower oil Russia, too, will lift a ban on imports of 13 agricultural commodities with the exception of tomatoes. It is expected that today or tomorrow the Russian Federation will publish the decision about lifting the ban on import of fresh grapes, apples, pears, strawberries, cucumbers, poultry. Between the two countries continue negotiations on the Ministerial level for the resumption of imports of pepper, eggplant, pomegranates lettuce, iceberg lettuce and pumpkin.
Tomato ban will remain
A ban of the Russian Federation in respect of Turkish tomatoes yet continue to act. Judging by the statements that were made earlier by Russian President Vladimir Putin, it is expected that the ban on the import of tomatoes will last three to five years.
Comments
comments