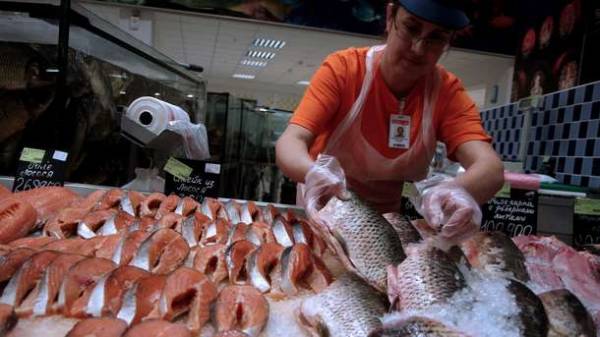 The average Ukrainian consumes annually about 8.5 kg fish. It's a bit, given that Europeans consume every year for 20 kg. With 80% of the fish consumed is imported to Ukraine from abroad, the remaining 20% is caught within the country. This was reported by General Director of Association "Ukrainian importers of fish and seafood" Dmitry zagumennov.
Among the nearly 250 companies importing 60% of the delivery controls no more than a dozen operators.
According to the Association, for 7 months of 2017 were imported 166,5 thousand tons of fish for 253 million, which Is slightly more than in the same period last year: 163 thousand tons to 245 million
In the first place is the herring, which traditionally accounts for one-fifth of the volume of importation of fish. In second place – the heck with the figure of 17% of imports.
Third place goes to mackerel (13%). Then there are the Baltic herring (10%) and salmon (6%).
We will remind, earlier experts predicted that the already low fish consumption in Ukraine will continue to fall. According to experts, imported fish, the Ukrainians can not afford, a domestic product sold in stores rarely.
Comments
comments