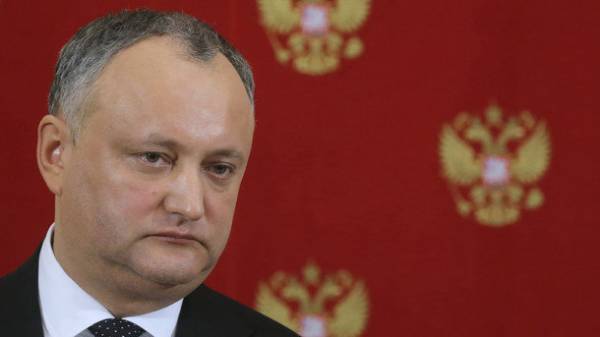 The speaker of the Moldovan Parliament Andrian CANDU considers that the initiative of President Igor Dodon to change the Constitution and expand the powers of the President to dissolution of Parliament no chance, according to RIA Novosti.
"In a parliamentary democracy Executive President has not put forward ultimatums to Parliament," CANDU said.
He also suggested Dodon directly to address to deputies with the initiative to change the Constitution.
According to the speaker of Parliament, the method of institutional communication of Dodona with the factions is "familiarly".
"See, he insists on the assumed bizarre obligations, including revocation of the Association agreement with the EU, but this initiative (amending the Constitution – Ed.) no prospect, in my opinion. Is it just a political attempt to stand out," – said the candidate.
He noted that he looked forward to "who will sign the initiative, according to which the President said he wants to transform the Parliament in the application of the Parliament."
As we know, Igor Dodon presented a draft of amendments to the Constitution, which aims at the expansion of presidential powers. Reportedly, he wants to "add balance between all branches of government" and plans to amend article 85 of the Constitution on dissolution of Parliament.
He, in particular, proposes to allow the President to dissolve Parliament after consultations with the parliamentary factions.
"Bill will be submitted to Parliament. If on March 24, the initiative will not gain the 34 signatures, we will start the revision of the Constitution on the basis of national initiatives," he stated.
Comments
comments